Tillbaka till alla integrationer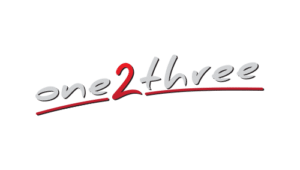 Kategorier
Online-beställning
One2three
One2Three
Online ordering platform
An online ordering platform should adapt to your business, to your way of working. That is our vision at one2three. Let customers order from your business through an app and ordering site. Bring your menu online, integrate your Trivec POS-system, accept online payments, and increase your sales.
You can use one2three for:
On-site consumption
Takeaway
Delivery, with extensive courier module
Catering on location or a combination of several possibilities.
Your customers order online on your website, or with an app, via QR codes in your business or on an order kiosk.
Advantages; Customers who start with one2three notice these benefits:
More sales
More sales during peak times
Real-time promotions and suggestions increase order size
Customers returning because it is easy to order
Greatly reduced queues
Lower costs
Less work for the same number of orders
Reduction of phone calls
All orders together in 1 place
Faster checkout
A dynamic online menu is mouth-watering and guides your customers through all the options, suggestions, variations, supplements and allergens.
Moreover, you can make adjustments to your menu à la minute or have your menu automatically adapt to the time of day, week, month, year.  If you use digital screens, these adjustments can also be displayed there in real-time. Do you know your customers and can you reach them easily? When ordering online, you always know your customer's details. You can also use those later to send emails or text messages.
Integration with Trivec
Thanks to the integration with Trivec's POS-system, the orders automatically enter your cash register.  So no extra manual work, you can prepare the order immediately.
Fler integrationer Online-beställning